BY SELENA CHAMBERS

[To get a little more behind the scenes of Spolia, stay tuned to my interview with creators Jessa Crispin and Jen May here.]
Jessa Crispin and Jen May's Spolia Tarot Deck is a collaboration that, after three years in the making, was Kickstarted and quickly funded last December. A modern riff on Tarot's history, it remixes the Raider-Waite-Smith system with that of the Italian Minchiate and Sola Busca decks, allowing readers to explore 94 fully illustrated (including elemental and zodiac) cards. "Spolia" means building with rubble, a concept that resonants throughout the deck. It also encapsulates perfectly what has become Tarot's sole purpose: it's not cartomancy, it's therapy. Tarot gives you the tools to distract a busy, downward spiraling mind with narrative (and because it's all about you, your ego shuts up for once to tune in) and guide it through the psychic wreckage towards clean-up and reconstruction. An uneasy task right now with the constant demands to never have dead air on our social media, further compounded by the constant dumpster fire headlines and the IV stream of fear and anxiety they feed.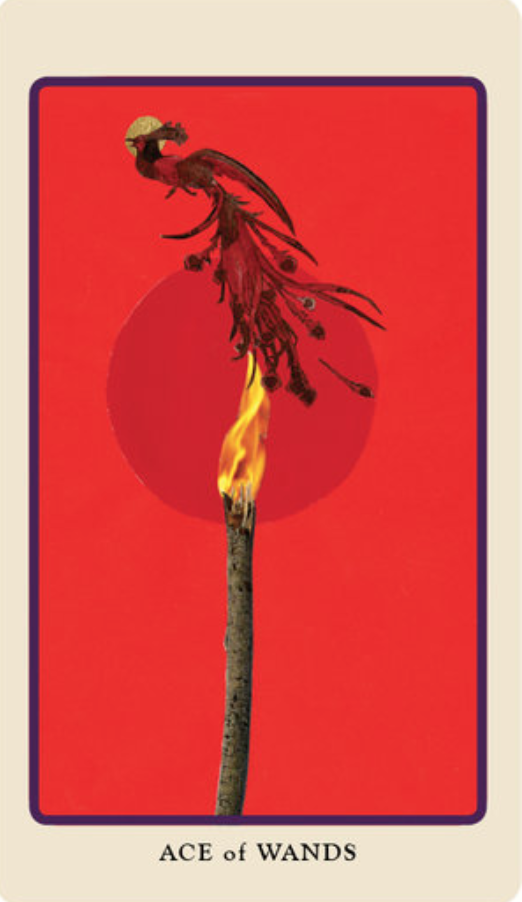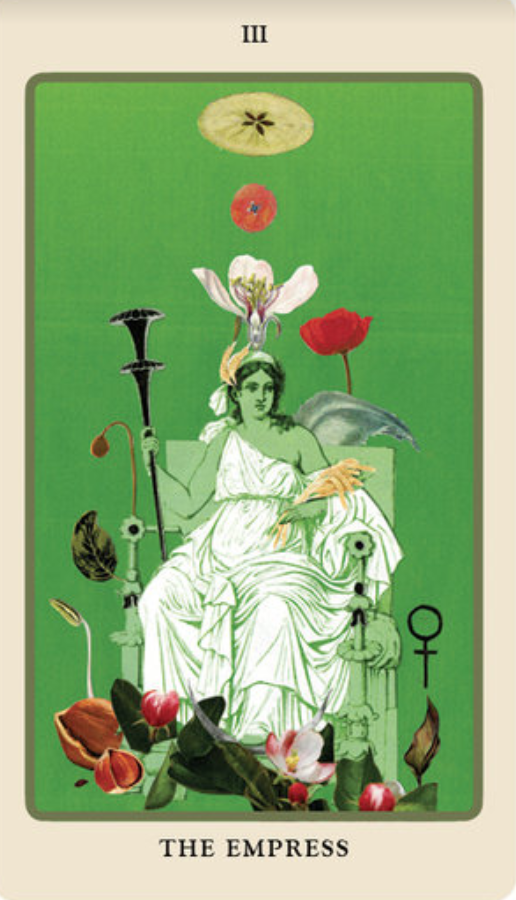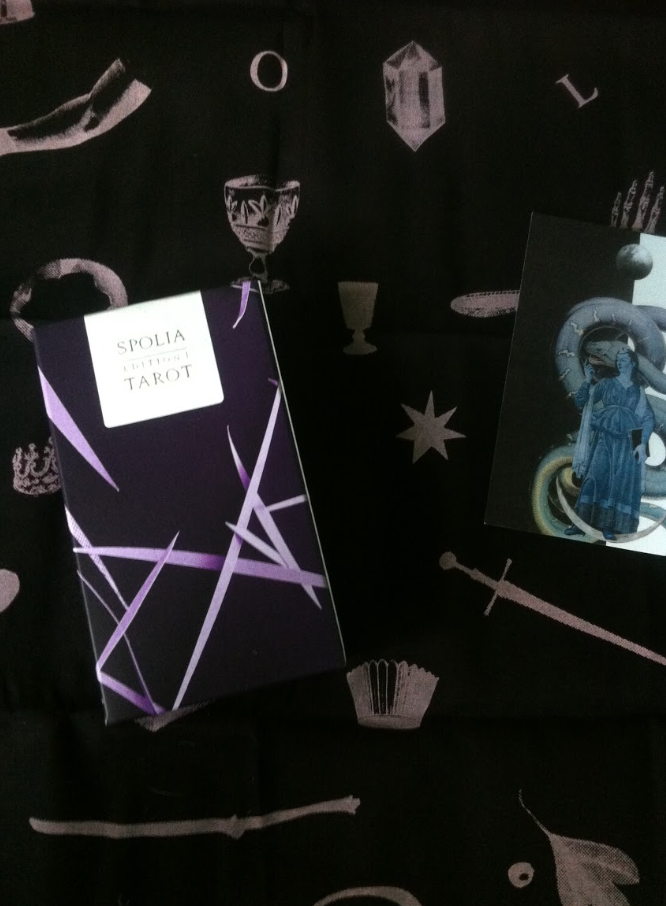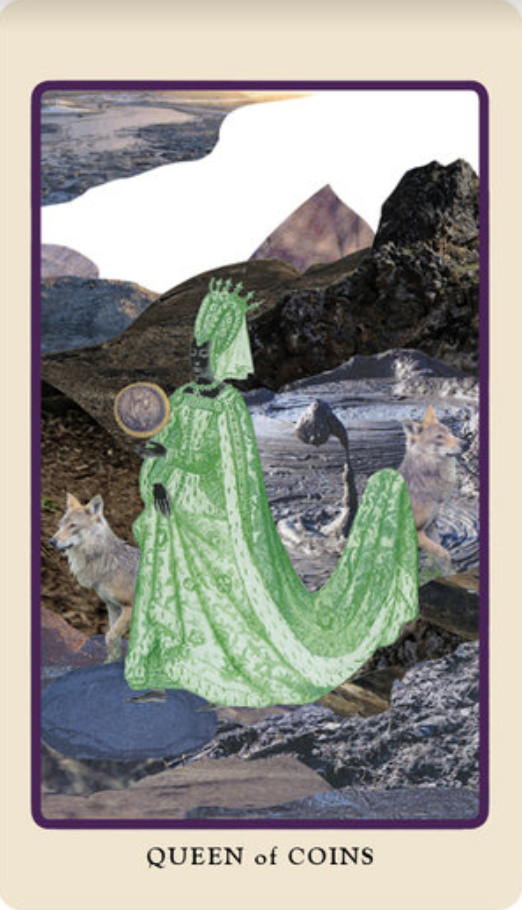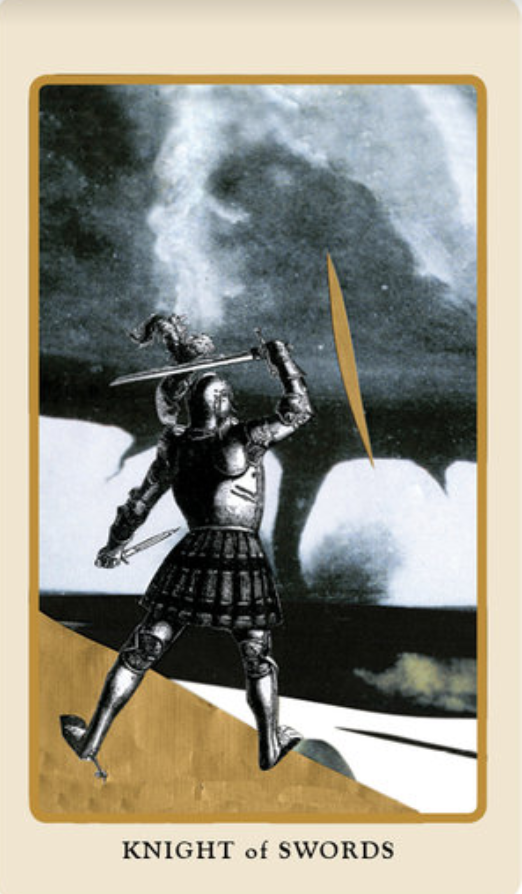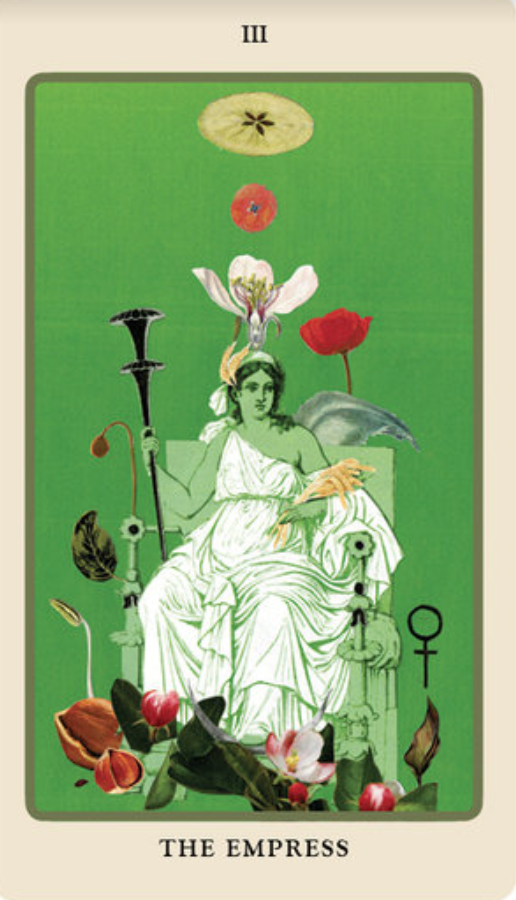 This is something Jessa Crispin certainly understands, who in addition to Creative Tarot, is the author of such cultural criticism as The Dead Ladies Project and Why I Am Not a Feminist: A Feminist Manifesto. I've been a huge fan of her work for many reasons, but perhaps most significant here is its interest in asking more questions than providing answers about difficult issues, because in many cases answers aren't as absolute as we'd like them to be. Her work urges readers to come to their own conclusions rather than just lap up whatever ad hoc interpretation the expert of the day wants to serve you. Which is perhaps why her Creative Tarot became my gateway to considering card reading as a serious pursuit. Not only did it present me with a system divorced from what had been to me a superstitious context, but it honed in—like much of her writing does—on the only religion for which I have ever felt true devotion—Art.
Creative Tarot is a celebration and demythologization of the creative life, and the Spolia deck is a broader, integrated extension of that.While Spolia isn't new-agey, witchy, or remotely woo-woo, it is Hermetic. Based on six years of research, the deck encompasses numerology, astrology, alchemy, world mythology, art and literary history, as well as the symbolic language of flora, fauna, and minerals. It is very much about reclaiming intellectual spiritualism, when art and science worked together to find the seat of the soul. By using esoteric systems like alchemy—whose seeming sorcery stemmed from the integrating creative explorations with those of the natural world— Spolia provides a creative pathway that doesn't just lead to art making, but to the reinvention of our more authentic selves.
All of the above could be a lot to package within one image, but the negative space of Jen May's sparse and vibrant compositions do as much heavy lifting as the figures acting out their meaning. A lot of this has to do with color— Emerald Green as Earth, Royal Blue as Water, Black as Air, and Cardinal Red as Fire—which allows for more cross-referencing among the trumps and pips beyond the usual numerology and elemental associations. Of course, color theory and tarot have always been something of an alchemical marriage, but the way it is integrated here in Spolia reminds me more of the bold, experimental studies of Ithell Colquhoun's Taro as Color than of Patrica Colman Smith's pastel colorblocks.
The Aces establish these Fauvist codes, and the spectrum immediately unfolds throughout each suit starting with the 2s. In 2 of Coins, the green is concentrated on the neverending goal of juggling Saturn and Jupiter, while the expanding blue ocean in the background indicates a need to control emotions. Pink is used in the 2 of Cups to mix the fire of passion and decadence into a emotional relationship, bringing abundance and balance. 2 of Swords uses a bit of blue to indicate the presence of intuition in an otherwise bleak space of logic and reason in which decisions need to be made.
Readers familiar with RWS will not have trouble grounding themselves within Spolia; however, there are some significant diversions that might actually give you a better understanding of the Major Arcana's universalities. For example, in the RWS deck, there are a few cards that are visually connected—The Lovers and The Devil; The Wheel of Fortune and The World—that are severed in the Spolia deck. I found this especially significant as these connections never really jived with me, especially with the emphasis on Primordial Sin in the Lovers and the Devil. In Spolia, the Lovers card celebrates absolute pleasure while the Devil focuses on compulsive consumption. With the Lovers divorced from Primordial knowledge, and as such divorced from the Devil, I was able to understand these cards more. The Devil especially drove home a whole new meaning for me with its allusions to Saturn Devouring His Son that came to involve mentor or familial relationships in a much more nuanced way than the bondage metaphor found in RWS.

And while I feel these cards break with the Primordial Sin parallels, they still are tied with a sensorial symmetry through overwhelming feelings. In The Lovers, it is a positive overwhelming sense of infatuation and pleasure which can be as much within the mind as within the heart. But if you loose your grounding, that same emotion, if not channeled right, could become a whirlwind of anxiety and misery.
Some other great tweaks: The Hierophant combines the Babylonian pageantry to what has been a solely Catholic representation of spiritual ambition. In mixing ancient and active religion with elemental harmony, it shows how difficult, worthy, and ephemeral the goal of spiritual perfection is. The Temperance card has reinstated the Hermaphrodite into their rightful reign within that card to illustrate the integration of opposites to make something new. The Star has added poignancy through the casting of Marchesa Luisa Casati, which transforms the introspective/coming home interpretation into standing in the world as exactly who you are. My favorite change has to be with The Moon, where the barking dogs and crawling crustaceans are shoved aside for the triple-faced goddess Hekate to rule the pathways, emphasizing the key's importance of needed shadow work for fulfillment, integration, and transformation.
The pips may be too numerous to go into in great depth, but I especially appreciate the natural symbiosis of creation with the other necessities and phases of life, and the brutal honesty these cards alongside Jessa's personal white book interpretations present. I have often found within Tarot too much polite advice, and sometimes I need cards to look like how the situation really should feel. Like when I feel a phase of my life has sucked me dry and I want to run away, I don't want to be comforted by a nice family all packed up to go on a neat trip in the Six of Swords. I need to be confronted with a melancholy woman out to sea, alone with only her choices. I need to be able to identify with the iconography as much as possible, and just as the absence of a man steering a ship for a mother and her child has done wonders for how I read the Six of Swords, so does the absence of any children or visual implications of a nuclear family (10 of Cups) make it easier for me to relate as it is closer to my own interrelationship dynamics. In fact, many of the cards opt for more abstraction than figurative representation, and it really does drive home the deeper contexts faster. In the Six of Coins, the beggar cards and their patron are replaced by a network of hands that blur the line between giving and taking, raising the question about economic and emotional exchange.

And while all of this is very serious, the deck doesn't get lost in its dogma thanks to the presences of pop-cultural figures alongside the historical. John Wick is connected to the Knight of Coins; Mary Todd Lincoln takes on our anxiety in the Four of Coins; and Lili'uokalani teaches us about the veracity of love as the Queen of Cups.

The extra cards were a little harder for me to get behind at first as, despite having several decks, none are Minchiate. Personally, astrology isn't my strong suit. The Little White Book offers wonderful meanings for the cards, but no instructions on how they were envisioned to be used. I played around with integrating them into my normal spreads until I finally read about zodiac correspondences with the trumps and began treating them like court card supplements to the Major Arcana. Sometimes, but not always, then when a zodiac card would appear in a spread, it would often be next to its corresponding key. I would take that as pointing to the personality or mindset I needed to channel the card. For example, I needed to adapt a tempered Libra state of mind to get closer to Justice's purpose. But sometimes that could get muddy, as in one spread, the extroversion of Leo seemed antithetical to the patience needed for Strength.
The other route I began to explore with the astrological cards was using them to indicate time, with each card standing in as signifier for the month, or even for new moons and full moon readings. If you are someone much better versed in the nuances of astrology, I am sure you could have a field day with various constellation and horoscope spreads. But for now, this is how I've come to contend with it.
The elements have been a bit easier for me. When they come up in readings, I feel like they are pointing to what is lacking or in abundance despite the pattern of suits in the spread. I also enjoy using them as signifiers for Mind, Body, Head, and Spirit spreads.
I've been getting to know the Spolia Tarot Deck for around seven months now, and it has never failed to shoot straight, to take me down personal plot twists and turns, and ultimately help me navigate what is a pretty anxiety-driven psyche. I learn new things from the cards' symbolism every spread, which encourages me to go even further into my own study For the most part, it is my go-to deck, and I am sure it will become so for everyone who invites it into their practice.

To purchase the deck with manual, check out their website HERE.
Selena Chambers writes fiction and non-fiction from the swampy depths of North Florida. Her work has appeared in such publications as Literary Hub, Luna Luna, and Beautiful Bizarre, all with an emphasis on women creatives. She's been nominated for several awards including a Hugo and two World Fantasy awards. Her most recent books include the weird historical fiction collection, Calls for Submission (Pelekinesis), and the anthology Mechanical Animals (Hex Publishing) co-edited with Jason Heller. Learn more at www.selenachambers.com or Twitter: @BasBleuZombie.