I can only hope that Sea Foam maintains its unpretentious reputation and continues to attract readers and submitters who take innovative risks.
BY NADIA GERASSIMENKO
Recently, I've come across an online publication that piqued my interest right from the start--and I've grown to love it over time: Sea Foam Mag. To me, Sea Foam Mag feels like a safe haven, where creativity and imagination are limitless, where everyone can be open and vulnerable, where there is inclusivity without judgement. It's a seascape of light and love and most intriguing array of chefs-d'oeuvre. I couldn't help but ask Sydney McNeill, the founder of Sea Foam, for an interview and highlight some of the artists' works she curated. She graciously agreed.
Tell us a bit about yourself, Sydney. What are your dreams? How do you like to spend your weekends? Where do you wish to be at the moment, doing what? And if you could meet anybody, who would it be?

I think I might have the two most cliché dreams in existence, but I'm comfortable with that. The first is to be able to sustain myself by doing the thing I love--writing. More specifically, to challenge oppressive structures/complexes and to help people, myself included, understand and appreciate their inner dialogues. The second component is location--I'd like to be doing these things in a tropical paradise. Specifically, Santa Teresa--a beautiful little arts community in Costa Rica that I had the pleasure of discovering earlier this year.

On the weekends, I spend a lot of time in my backyard watching my first attempt at a garden in bloom. Right now I'm really into horticulture and beekeeping. Early twenties are a weird time. I'm an active person with a lot of ambition, but I'm also still just a naïve fragile crybaby teenager inside. I've struggled with depression and anxiety my whole life and have finally learnt how to handle myself when I'm delicate. My weekends are all about balance. Reading and writing are immensely important to my sanity. I'm a pretty high-strung introvert, so I sometimes need to be selective about my company and surroundings. Occasionally I'll go have a pint and see a local band. Most of the time, I spend Fridays nights watching murder mysteries and playing crib with my significant other…and also, cuddling my adorable pets.

I don't think I can pick just one person I'd like to meet but I'll narrow my very long list of amazing earthlings down. A few musicians are Mitski, Katie Crutchfield of Waxahatchee and John Darnielle of the Mountain Goats. For contemporary poets, Rupi Kaur and Warsan Shire. I'd definitely cry tears of joy if I met Jenny Holzer. And, while we're speculating, I'd also like to meet my cat in human form because I think we'd have a lot to talk about.

Sea Foam--two words that bring about a sense of security and tranquility. I feel like I'm floating, or like I'm right at home. How did you come up with the name for your online arts publication?

There wasn't a lot of thought that went into it, actually. I came up with the name about 30 seconds after I decided I was going to do it. I love the ocean. It has this feminine energy and ties to the moon. I can't think of a shoreline without also thinking of the word "lull," which makes me feel dreamy and sleepy and warm. I used to live in Vancouver, just a couple of blocks from the sea wall. I liked the tides always, but more so during turbulent weather, when big, foamy waves would beat on the shore. That sound gives me this feeling, like some toxic part of me breaks and washes out to sea with the rhythm. I guess the name is a metaphor because creating can invoke these empowering and cleansing sensations of relief.
What inspired you to found Sea Foam Mag? Was the process smooth sailing? What are your plans for the future?

I founded Sea Foam because I don't think there can ever be too many inclusive spaces. The bare minimum was to create an outlet that I would feel comfortable submitting to–I'm pretty mousy. I've dealt with so many wonderful publications as a writer, both in acceptance and rejection, and used those as a template. I've also received some condescending/aggressive feedback from expensively educated alpha male types, so had an idea of the tone I didn't want to take. Art is so subjective and I really want to provide a platform that offers a diverse look at different mediums and formats of expression, with a focus on traditionally oppressed or under-recognized groups.

There has been this wonderful outpour of support since I started Sea Foam. I've done exactly what I wanted to with it in terms of design, so that aspect was simple. I then got lucky with fantastic content from submitters. Seriously, that's where the credit belongs. Curating is the easy part--creation takes work. I'm exceptionally grateful for all the help I've had spreading the word as well. Just over two months in, I already feel that the publication has a presence.

In the future, I can only hope that Sea Foam maintains its unpretentious reputation and continues to attract readers and submitters who take innovative risks. I don't want to speak preemptively, but I'm also really hoping to put together a print anthology. I collect first edition books and have a huge appreciation for tangibility. It would be so wonderful to be able to offer Sea Foam's content in the browser and on the bookshelf.

Who can submit to Sea Foam Mag? How do you choose what you publish?

Literally anyone can submit to Sea Foam. The intent isn't to define the mag by the characteristics of its submitters, but to promote work that is diverse, inclusive and revolutionary. There are no guidelines. I also don't care about consistency in what's published, because there is no "right" way to bare your own soul. Sea Foam publishes art. What does art mean to you? Send me that. I don't care about formatting, file type or word count. I don't care if you are submitting a whole mess of media to express a singular idea (I encourage it, actually). All I ask of submitters is that they keep cover letters personal to maintain an unbiased deliberation process. No need to state your level of education or prior acclamations. Sea Foam is emotional, feminist, untraditional and collaborative. Your cover letter should be a friendly introduction to you and the things you do.

The acceptance process is based on emotion. I don't have any qualification to be doing this. I just select work that resonates. I try to give honest, constructive feedback from my limited, casual perspective. Just because something doesn't fit with the current flow of content (in my eyes) doesn't mean it isn't good or doesn't belong somewhere.
You yourself are a poet. Who/what are your muses? Does writing come easily for you? Where do you need to be for you to feel most creative and productive?

I love seasons, overwhelming feelings and small sensory details. As writing is a sort of therapy, I also write a lot about the people who have hurt me and how--it helps me let things go.

Poetry comes really easily to me now--approximately three years ago, I challenged myself to write a poem per day. I don't really like to admit it, but the routine sprouted from a petty revenge instinct. An ex wrote some poems about me that I didn't like--they sexualized and demonized me. We were both pretty terrible to each other at that time and I don't hold any grudges about any of it anymore. I'll be the first to admit that I deserved some of the criticism, but I also wanted to create my own narrative instead of living in his. Pretty soon it stopped being a defense/coping mechanism for the breakup and became mine to do what I wanted with. Now it's a routine that lets me process, appreciate and immortalize aspects of every single day I'm lucky enough to be alive. Writing daily definitely doesn't mean I always like the pieces, but at least I can keep that consciousness and creativity flowing and I'm bound to generate some things I like.

I can be anywhere to write now--something that this routine has taught me is that creation is a mindset, not a location. I would, of course, prefer to be outdoors when the weather permits and inside my house with all my plants that help me through blizzardy winters when it doesn't. Or on a beach--I always want to be on a beach.
Highlights From Sea Foam Mag
Collages By Lara Minerva
Delicately romantic and sexually-charged collages that evoke feelings of sensuality and sensuousness, conflicts and contradictions, dreaminess and fancy.
See the full post here. Follow Lara on Facebook and Twitter.
Hummingbird By Kathryn H. Ross
A peculiar, mysterious and lovely, dainty flash fiction piece about keeping awake for this. What this is up to you to unravel and muse upon.
"I want to be awake for this," she says, smiling.

I smile back, sadly, because she doesn't understand, and I don't have the heart to explain. It's just the two of us in the room, a sterile box with blank walls—empty canvas. Suddenly I can see her fingers, smudged with paint, holding some picture she made me for a past birthday—an explosion of colors bleeding into the grooves of her fingerprints, underneath her fingernails, staining her skin like nebulae against universe. She looks at me with tired eyes and, for a moment, her smile falters.

"Don't let me fall asleep," she says. She's so small beneath the covers with only her thin arm resting above them, stuck and riddled with needles and tubes. It's hard to look at her, to see her so diminished, but I can't bring myself to leave her.

"But sleep is good for you," I say, sitting on the edge of her bed. She gives me a look, a quizzical, almost exasperated expression—a ghost of her former self shining through. "You know what I mean," she says, her voice soft. I open my mouth to tell her I don't, not really, but I stop myself.
Read the rest of the story here. Follow Kathryn on her site and Twitter.
Fumbalinas Spring/Summer 2016 Collection By Jodie Cartman
In this collection of fabulous and gorgeous couture head wear and accessories, it's all about self-expressing your passion and desire for edgy elegance and flamboyant femininity.
See the rest of the Fumbalinas collection here. Follow Jodie on Instagram, Facebook, and Twitter.
Music By Kye Plant
Sober & Alone EP was birthed from pain, aloneness, and confusion. It's not a happy EP, but it is fragile, earthly, relatable--a perfect listening on a rainy day or when you're feeling particularly reflective or want to exorcise yourself.
Read the interview with Kye here. Follow them on Bandcamp, Youtube, and Tumblr.
Photography By Courtney Coles
There's something so genuine about Courtney's portraiture. She naturally demasks and captures her subjects as they are--so raw and human and unreserved. Like they've known you for years, like they trust you with their life.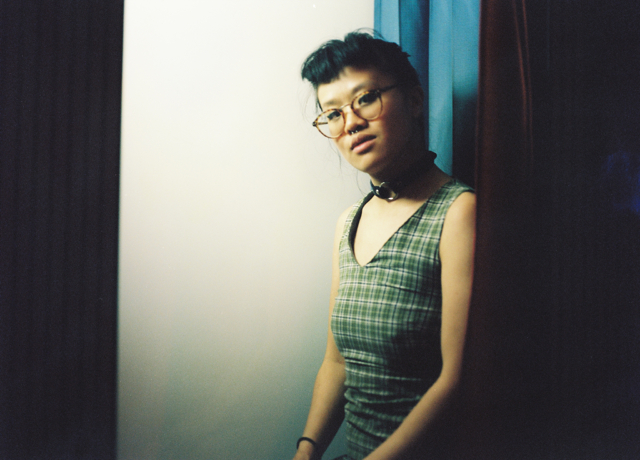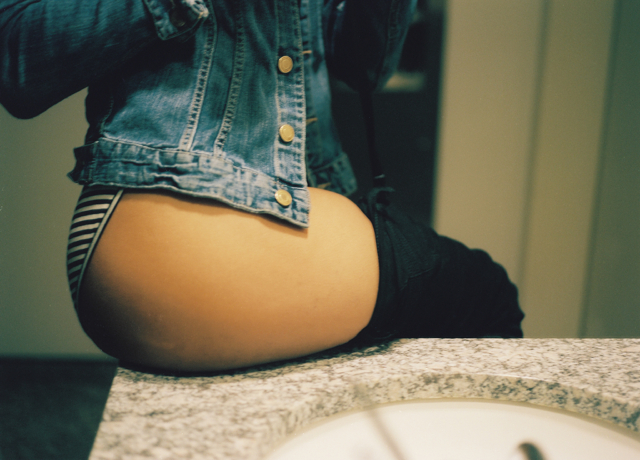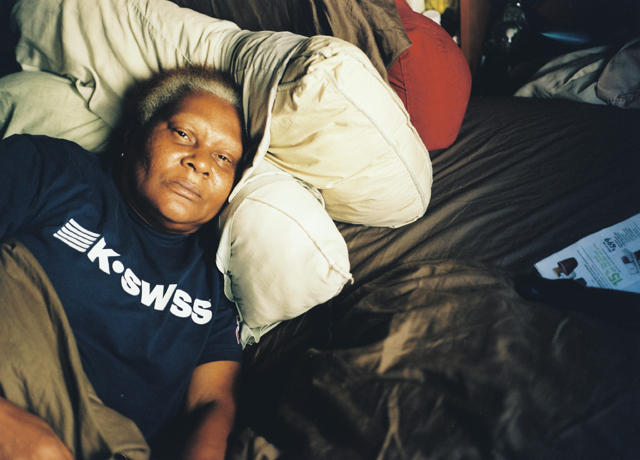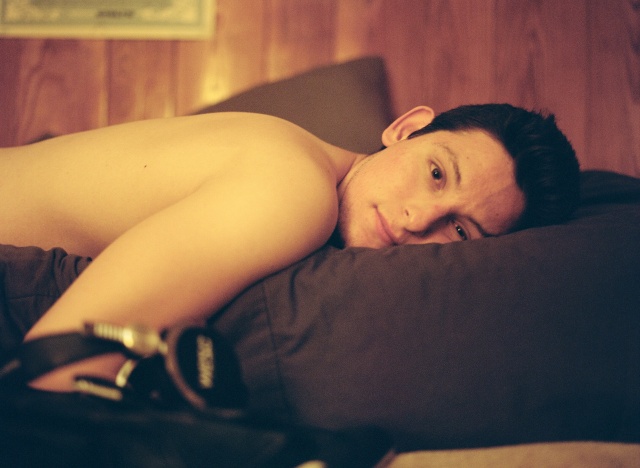 Sydney McNeill is a 23-year-old girl from Edmonton, Canada who likes to talk to plants. She lives in the small moments that slip through everyone's fingertips all the time. Her mission is usually to challenge the shadow of regiment over creation. She can be found promoting inclusive art at seafoammag.com, oversharing at sydneymcneillwrites.com and taking too many photos of her pets, lover and nature @omegagrey.
Nadia Gerassimenko is a Media Relations Manager for Yeti Culture, Freelancer in editorial services, and Assistant Editor at Luna Luna Magazine by day, a moonchild and poet by night. Nadia self-published her first poetry collection Moonchild Dreams (2015) and hopes to republish it traditionally. She's currently working on her second chapbook a chair, a monologue. Visit her at tepidautumn.net or tweet her at @tepidautumn.