Book: The Restored Ariel by Sylvia Plath
Hair Color: Ion, Sky Blue
It is incredible to see Plath's notes on her poems. Frieda Hughes, her daughter, made this miracle happen. The restored Ariel planted a seed in my mind. The original order of the poems holds a certain power. The bee poems conclude the collection on an eerie note that also hints of spring and renewal.
This shade was ethereal. Probably my favorite blue of all time. It was gorgeous and surreal. I felt like I was not of this earth, like I was floating above it.
Book: Fire: From a Journal of Love by Anais Nin Hair color: Dark Red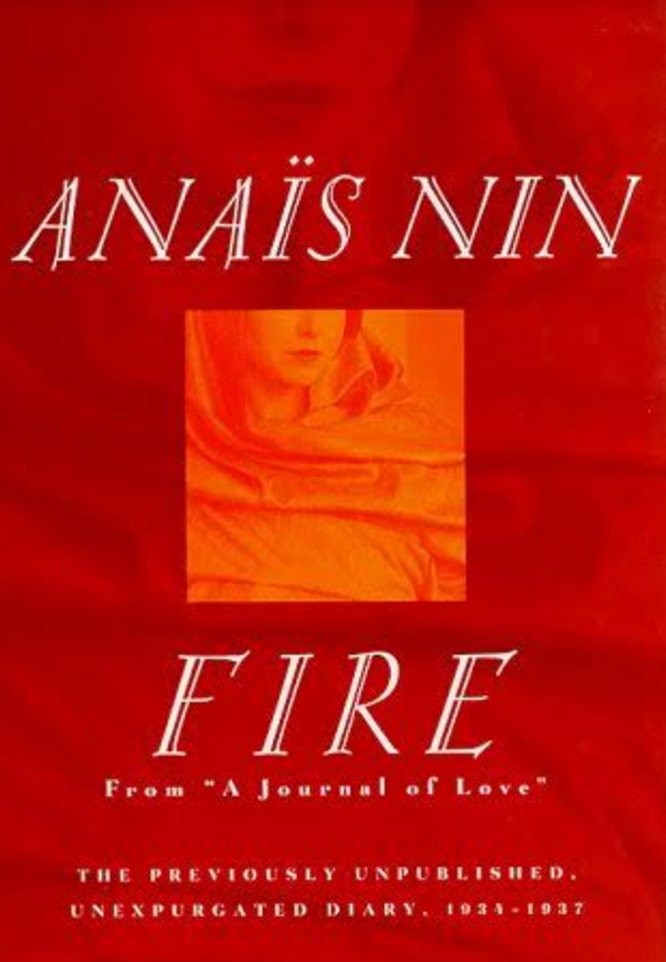 Reading the diaries of Anais Nin was a revelation. It was like looking at the inside of my brain/heart/body. Those journals are lyrical, haunting, and so vibrantly alive.
I dyed my hair red very briefly. I had to bleach it out because red makes me oversexed and short-tempered.
Book: Belle de Jour by Joseph Kessel
Hair Color: Blonde
I related to the hunger of the protagonist for something more, not knowing what that is. This book is very French—and I mean that in the best way possible.
Going blonde made me more flirty and flighty. I felt more sexy, in a Marilyn Monroe kinda way. It made men laser in on me. It made me feel naked. There is a purity to blonde, but also a naughtiness.
Book: Village of the Mermaids by Carlton Mellick III

Hair Color: Black
I was writing a novelette called Planet Mermaid, inspired by The Little Mermaid. I was looking for inspiration. The mermaids in this book are spooky and dark and the general atmosphere of the book is very eerie and Lovecraftian. It was perfect.
Black was the first color I ever dyed my hair, back when I was 18 and goth. I was not feeling like myself in the blonde anymore. Going back to black felt like going back to myself. It was empowering.
Book: Gone Girl by Gillian Flynn
Hair Color: Magenta
Flynn's prose is powerful and her main character, Amy, is as compelling and she is horrifying. She is every man's worst nightmare. There is a power in channeling these nightmare archetypes. I enjoyed this book maybe a little too much for my boyfriend's comfort.
I went pink by accident in my quest to go purple or actually, lavender. It was very bright and vibrant and I felt like I was on fire with manic pixie dust.
Book: So Sad Today by Melissa Broder
Hair Color: Splat, Blue Envy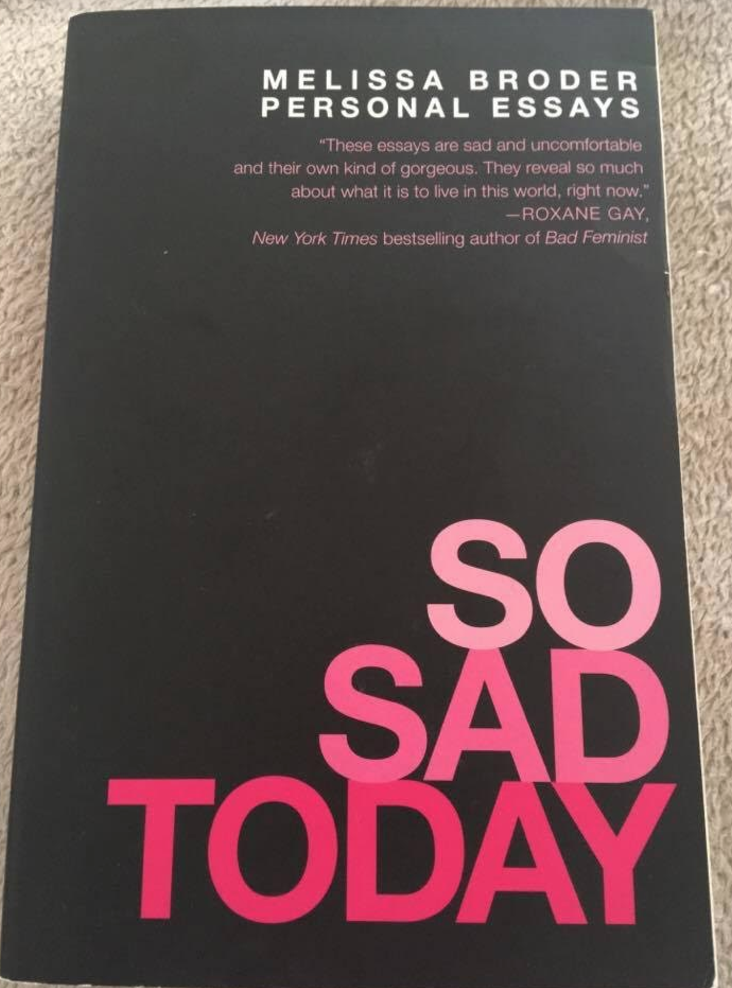 So Sad Today is raw, poetic, and devastating. As soon as I finished this I read Meat Heart and Last Sext. Melissa Broder is one hell of a poet and also a Twitter genius. I find myself retweeting any tweet I see from her @sosadtoday account.
In a moment of frustration about the surprisingly complicated chemistry involved in achieving pastel colors, I bought a bottle of blue Splat hair color. It looked pretty cool but blue makes me feel kinda disassociated and not quite human.
Book: Witch Hunt by Juliet Escoria
Hair Color: Overtone, Vibrant Purple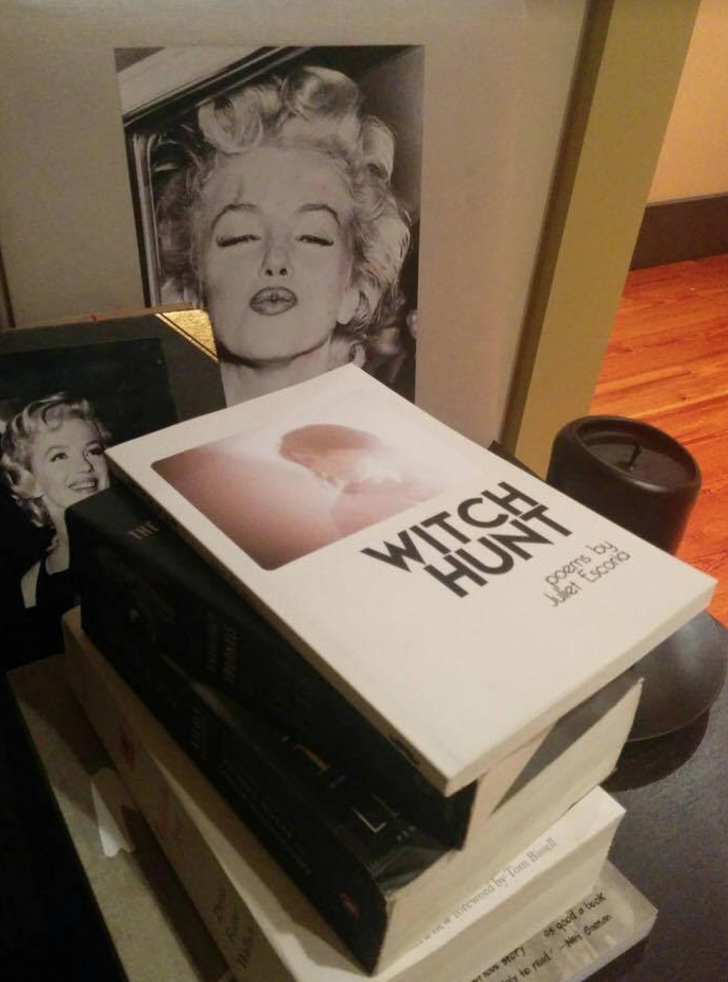 Witch Hunt is vivid, gripping, sardonic, and quirky. It is brutal and beautiful. My favorite part is actually at the end, where she describes various panic attacks she has suffered from. I love Juliet because she uses words to reveal, not to enchant. She opens up the dark places. Can't get enough of that.
Like Goldilocks, I finally found the perfect purple. I did not achieve pastel but I found a gorgeous shade of vibrant purple. I stuck with this one for a while. Overtone is an amazing product for anyone who can't commit to a color, or just wants a way to brighten a shade between dye jobs. Also, their conditioner smells incredible. Very minty and sweet.
Book: Glue by Constance Ann Fitzgerald
Hair Color: Aqua
Glue is a bite sized book that packs a big punch. No frills, just bones, blood, and blackouts. It is the story of a father, a motorcycle, an accident & a daughter who is trying to piece it all together. It's heart-rending.
In my quest to achieve pastel purple, I gave my purple hair a bleach bath. Apparently, your hair turns green when you do that. It's chemistry, and I still don't understand it. I was horrified at first, but then I saw that it was actually a really petty shade, and it was a pastel shade, so that was one hair goal checked off, finally. It was a nice Xmas surprise to go along with the release of my short story collection Cartoons in the Suicide Forest.
Book: Sunshine State by Sarah Gerard
Hair Color: Manic Panic, Electric Banana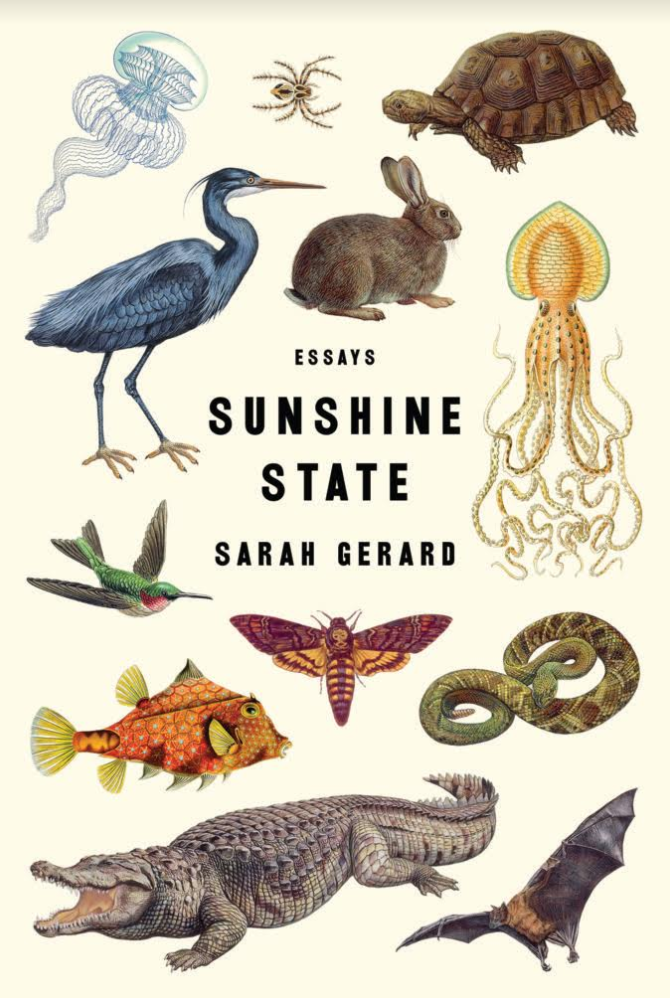 Sunshine State is a powerful collection of personal essays stringing together family history and the history of the author's home state of Florida. Sarah has a way of peeking under the human skin that is unsettling and cathartic. I was floored and I was sobbing by the end.
I went yellow for a hot minute. It looked really bright and cool but it was more of a lime yellow because of all the green that was baked into my hair follicles from all the dyeing and bleaching. I went to an LGBTQ benefit dance and my hair was definitely the star that night.
Book: i can remember the meaning of every tarot card but i can't remember what i texted you last night by Elle Nash

Hair Color: Arctic Fox, Neverland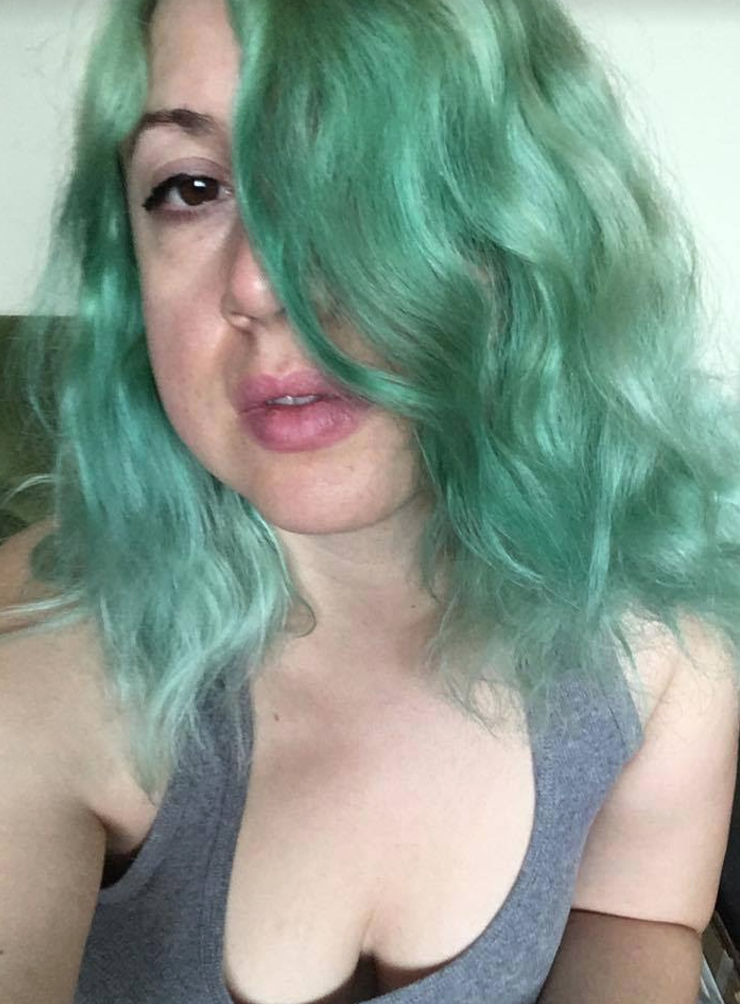 These poems are raw and mystical, vulnerable and tough as nails. They breathe on the page, like Tarot cards come to life. They swept me away to other galaxies and selves and lives never lived. It is an experience that makes you naked to your true self. Pure poetic magick.
I decided to embrace the green and found a gorgeous minty shade by Arctic Fox. I mixed in a tablespoonful of Siren Song by Manic Panic to brighten it up. It turned out amazing. The dye also smells like bubblegum, is vegan, cruelty free, and they donate 15% to help prevent animal abuse. I gotta say, I feel pretty damn magickal in this color.
Leza Cantoral is an author and editor from Mexico. She writes for Luna Luna Magazine and her first collection of short stories, Cartoons in the Suicide Forest, was published by Bizarro Pulp Press. She is the editor of Tragedy Queens: Stories Inspired by Lana Del Rey and Sylvia Plath, coming out in December 2017 through CLASH Books. Her poems appear in A Shadow Map: An Anthology by Survivors of Sexual Assault published by Civil Coping Mechanisms. (Twitter @lezacantoral)